workshops:arduino_for_the_curious:stage_6
Fun with Infrared
Included in your kit is an Infra-red LED that can be used for fun and games with any system that uses an remote control such as a TV.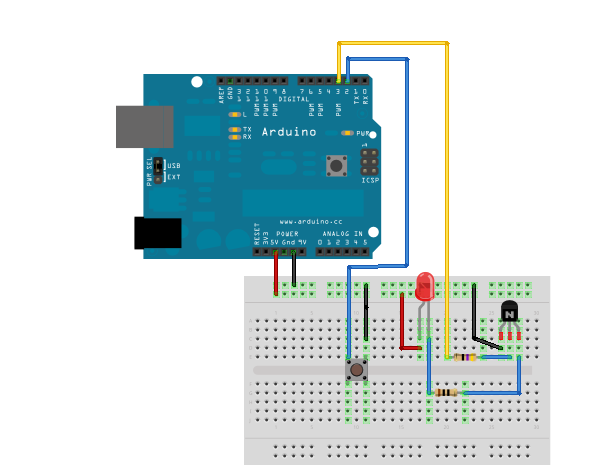 Download the software

and install it to the "libraries" folder. Open the TVB.pde file and Upload to your Arduino
Take this home and try pointing at your TV to see if it switches off. If it doesn't work at first try connecting a 10K resistor from Digital Pin 5 to GND, this will use the EUR codes instead of the US codes.
workshops/arduino_for_the_curious/stage_6.txt · Last modified: 2017-04-05 12:52 (external edit)